Peace of Mind Gift Annuity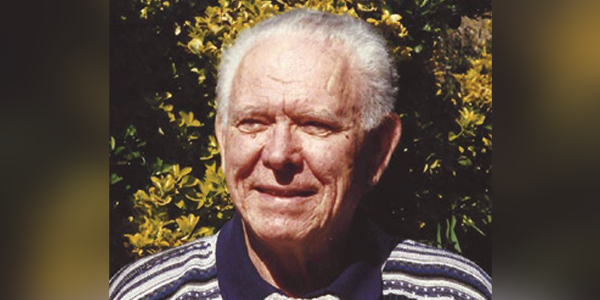 Frederick Mervin Baker was a man of many interests, including academics, business, faith, family, singing and helping youth. He and his wife, Patricia, belonged to Peace Lutheran Church in Grass Valley, CA, where Mervin settled as a young man.
Mervin wanted to leave a legacy in his beloved community. In 2003, he established a number of Charitable Gift Annuities, including one that named LSS of Northern California as beneficiary of the remainder. He died at age 97 in October 2019.
He had degrees in history and sociology and was a candidate for a Ph.D. at University of California, Davis, where he developed a theory connecting sociology and biology, even publishing a book on the subject. He served as adjunct faculty at UC Davis, Sacramento State University and Chapman University
A man of faith, Mervin became an Ordained minister in 1946 after attending Chicago Bethany Biblical Seminary. He went on to start a church in Van Nuys, California. He served as minister of several Methodist churches in Nevada and Yuba counties.
Mervin was also a business man. He and his late wife, Betty, moved the family to Grass Valley in 1949 so he could work for his father's lumber yard. That led to purchasing a planing mill from his father and which allowed him to purchase 40 acres upon which to build a home for his family.
Mervin enjoyed hiking with his children and grandchildren, playing tennis, camping, taking car trips in the US, and astronomy. He loved to sing and participated in Music in the Mountains for ten years. He was one of the founders of Big Brothers and Sisters in Nevada County.
Is a charitable gift annuity right for you?
The payout for charitable gift annuities will vary depending on your age. Please
contact us
to inquire about your potential payout rate or if you have any questions about charitable gift annuities.
*Please note: The name and image above are representative of a typical donor and may or may not be an actual donor to our organization. Since your gift annuity benefits may be different, you may want to
click here to view a color example of your benefits
.